Kraft's Cadbury is experimenting with modern blippar image-recognition technology and presenting an augmented reality game for customers to play via their smartphones.
A new app provides users with a virtual experience enhancing senses onto physical products with graphics and audio. Cadbury chocolate bars are turned into a game and it's claimed to be the first in the world one, says Food Production Daily.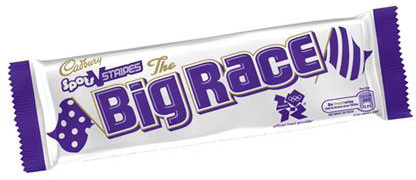 The 'Quaksmack', which is a part of the brand's ongoing Spot V Stripes Olympics activity game recognizes Cadbury's packaging in a similar manner to a QR code and transforms the packaging into a game.
Players choose to be a 'spot' or 'stripe', before ducks appear from either side of the chocolate bar. Then they 'smack' the opposing team's ducks by tapping the screen. In the end, players are participating in a draw and can win prizes.
The company is planning to change games in time to keep customers interested in it.
Sonia Carter, head of digital at Kraft Foods, said: "We love blippar from the moment we saw it in action. We were blown away by the technology and we're certain consumers will be. With one in three UK adults owning a smartphone the potential market for initiatives like this is huge."
The game will be available across all Cadbury bars, other than Creme Egg and Wispa.
While Cadbury is the first food brand to use the blippar technology to achieve its marketing goals, other companies like Google and Lego are using the augmented reality in their specific spheres. In spring Volkswagen used the augmented reality to show how its technology works.
Luxury brands also use it to communicate with customers co-working the trendsetting mag Tattler.
Original Article by: Anna Sanina
Posted by: Shane Barker