We've all heard about keywords and their importance in SEO. However, negative keywords are equally important, especially when you're launching with a PPC campaign.
Whenever you're starting your own Google Ads campaign or are looking for adwords, you need to target keywords. You select keywords so that you can get more clicks and conversions from your ads.
However, one aspect that many businesses fail to consider is negative keywords. Using them allows you to maximize the effectiveness of your campaign. But before we get into how the negative keywords help you, let's first define what a negative keyword is.

What Are Negative Keywords?
Simply put, negative keywords are the keywords for which you don't want your ad to be displayed. They are the exact opposites of keywords. Using them allows you to eliminate the searches from people who aren't looking for your products.
A lot of Google Ads campaigns cost too much due to unwanted clicks that don't give any returns. As an advertiser, you'd have to pay for all clicks, even those which do not result in a conversion. This can waste a huge chunk of your marketing budget and can be frustrating.
Using negative keywords can help you reduce this wasted money.
There are two types of negative keywords – campaign level and ad group level keywords. Campaign level negative keywords are those for which you never want your ads shown. Ad group level keywords will not show your ads for a particular ad group.
Match Types of Negative Keywords
To understand negative keywords better, and to use them effectively, you need to figure out their match types.
Broad Match
When you're using broad match, negative keywords will be matched to multiple versions of the phrase. Many of these are not the exact words that you are targeting. They may not be relevant to your business as well.
For instance, if you've used the negative keyword, "sports shoes," your ad will not appear for searches with the entire keyword. Even if the order of words is reversed, (in this case, "shoes sports,") your ad won't appear in the results.
However, if any query has only a part of the keyword, your ad will show up in the search results. So in this case, searches for only, "shoes," or "sports" may show your ad in search results.
Phrase Match
On the contrary, phrase match keywords don't restrict your ads as much as the broad match ones.
If the query contains the exact phrase, such as, "sports shoes," your ad won't show up. Even if the query has more words than your keyword, like "black sports shoes," your ad will not appear. However, if the order of the words is changed, such as "shoes sports," your ad will show up.
Exact Match
The third type of match is an exact match. In this case, you have complete control over which search queries you want to eliminate. When you add these keywords to your account, the ads won't show up only when the query has the exact same words.
Even if there's a single extra word, like "blue sports shoes," your ad won't show up. This allows you to specifically eliminate that exact keyword.
However, the same doesn't apply on the Google Display Network and YouTube. In these campaigns, only the exact match is considered.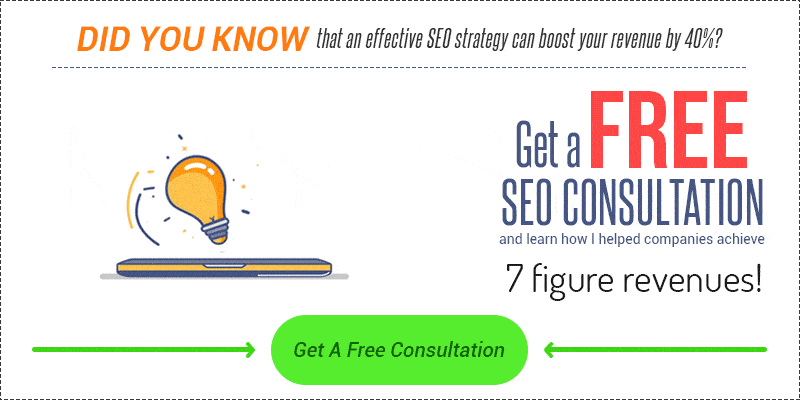 How to Find Negative Keywords
Negative keywords are just like keywords. For this reason, many of the ways of finding them are similar to those of finding keywords.
Let's take a look at the best ways to find negative keywords.
Keyword Research
One of the best ways of finding them is through keyword research. For keyword research, you can use tools such as the Google Keyword Planner and KWFinder.
Image via KWFinder
While keyword finders are typically used to find keywords that you want to bid on, they can also be used to find negative keywords. Whenever you search for a particular term, you'll find a list of related keywords along with their search volume and competition.
If you can spot terms that aren't related to your business, you can add them to your negative keywords list.
Search Terms Report
Yet another way of finding negative keywords is through the search terms report. This report shows you the actual queries that people use on Google which trigger your ads.
Once you have an idea of which queries trigger your ads, you can start finding the related keywords. You can then divide them into the negative and positive keywords based on their outcomes.
One way to do this is by sorting the results by the highest impressions. This can give you an idea of the most popular search queries for your ads.
You can then further refine this by finding the keywords that have better conversions and click-through rates (CTRs). When you find that terms aren't performing well, you should consider adding them to your list of negative keywords.
Competitive Research
Another way of finding negative keywords is through competitive research. All you need to do is perform a Google search of your keywords.
All results that appear on the first few pages of the search are the ones that Google feels are relevant. When you skim through the results, look for keywords that aren't transactional and add them to your list.

Tools
You can also use tools such as Ubersuggest and the Keyword Tool to find suggested keywords. These keywords can be used to find keywords which may not match your business. Then you can negate them.
Image via Ubersuggest
Google Search Predictions
When you type a search query into Google, it shows you a list of suggested search queries. When you see this list, you can find some keywords that aren't related to your ad. You can add them to your negative keyword list.
Misspellings
People may make some typing errors when they are searching on Google. When this happens, your ads might get listed for even these searches. A great way to stop this would be by looking for misspellings of your negative keywords. You can add them to your list too.
Website Analytics
You can use tools such as Google Analytics to find analytics data for your website. This shows information about which keywords your website is ranking for. You can look for keywords with high traffic and low/no conversions and add them to your list.
The keywords that don't provide conversions are just wasting your money.
How to Use Negative Keywords
Negative keywords are mainly used in two different ways. The first being the traditional use while the other, the protective use.
1. Traditional Use
The traditional use of negative keywords is to stop your ads from appearing for certain keywords. If you're looking for people who are searching for flights, you must exclude people searching for "Best Airlines."
This can be achieved through the use of negative keywords. This traditional use can help you improve the relevance of your ad.
2. Protective Use
The other use for negative keywords is not to stop your ads from appearing in search results. They are instead used so that your ads can be triggered for a specific campaign. The protective use of negative keywords makes sure that Google shows searchers the right ad.
When searchers are looking for something very specific, you can remove all broad match negative keywords. This will help you beat all the other broad match competitors and reach your target customers.
While negative keywords can help you avoid unwanted clicks, you should use them judiciously. An extremely long list of negative keywords will restrict your reach. This can, in turn, affect your ability to reach your target audience.
For this reason, you should curate your list very carefully. This can save you a lot of marketing money.

Advantages of Negative Keywords
Through negative keywords, you will be able to save money.  Using them also offers a host of other benefits, including:
More Relevant Ad Groups
When you eliminate the keywords which aren't relevant to your business, you will increase the relevance of your ad groups.
When the size of your ad groups is reduced, you will be able to come up with more relevant messages. These messages will relate better to your group of keywords which, in turn, will be more relevant to your audience.
Better Click-Through Rate
When the relevance of your ads is improved, your audience will find them more relatable. This means that there will be less wasted impressions on your ads. That translates into a higher percentage of people who will be interested in your ads.
When the percentage of people interested in your ads increases, your click-through rate will increase as well.
Increased Conversion Rate
The use of negative keywords ensures that your ads won't be displayed for specific search queries. That means that your ads will only be displayed for the terms that you think will bring in conversions.

Avoid Harm to Business
When your ads appear in search results for the wrong reasons, they could harm the reputation of your business. This is mainly because your ad won't provide anything helpful to the person who has conducted the search.
At the same time, your bounce rate will also increase as the person will navigate away from your website.
Increased Quality Score
When your CTR increases, your quality score will also improve. This can help you reduce the overall cost of your campaign.
Google's quality score shows how beneficial and relevant your business is to people. Quality score affects both the position and the cost of your PPC ads on the search engine results pages (SERPs).
This ensures that your ad is only visible to your specific target audience which may be interested in your product or service. Not only are they more likely to click on your ads, but they are also more likely to convert.
This way, negative keywords can not only reduce your costs but can also drive an increase in revenue.
How to Add Negative Keywords
To add negative keywords to your Google Ads, you need to head to the "Keywords" section. This will be found in your ad group, campaign, and account.
The page displays the keywords that you're bidding for but doesn't show the queries that triggered these keywords. If you want to see them, you can click on, "Search Terms."
Image via Wordstream
This page will show you the following:
Search Term: This shows the queries that were used by searchers on Google. These are the queries that triggered your ads based on your keywords.
Match Type: This will show you the match type of the search query through which the keywords were matched.
Added/Excluded: Shows the action that you've taken on the search query. This can include added to account or added as a negative keyword.
To add negative keywords, you need to select that particular search term. When you select the search term, a box opens up that shows the option, "Add as a negative keyword."
Once you've done this, it'll prompt you to choose the level of assignment of the keyword as well as the match type. After that, you need to click on "Save."

Keyword Lists
While exact match keywords might seem like the best option, they won't make your ads very effective. You need to have a mix of broad and phrase match keywords for your PPC campaigns to be successful.
The downside to such campaigns is that you might be competing for the same impressions in different campaigns.
Let's say that you sell clothes for men and women through your ecommerce business.
When you don't negate the word "men" in your women's clothing campaigns, you will end up with ads of men's clothes for a women's clothing search query.
If that happens, it will negatively affect your CTR. If people don't find the ad relevant, they will likely not click on it. And if they do click on it, they won't find anything relevant in it, and they'll bounce quickly.
The way to stop it is by using negative keywords.
However, adding negative keywords through search queries is a big task. Instead of doing so, you can simply create a list of keywords which you don't want to show your ads for.
To create negative keyword lists, you need to click on the tool icon and select, "Negative Keyword Lists."
Image via Wordstream
You can then create a new list and add the terms that you want to eliminate along with the accuracy of the match type. Once your list is ready, you can go to your campaign and add the list to the campaign. Then Google can show your ads for the right search queries.
The lists can also be added at the ad group level for further control over your ads.

Keep Scrubbing Regularly
Your job is only half done if you've added negative keywords only once in your campaign after setting it up. You may have planned your campaign well but as new data appears every second, things change on Google.
Search terms can change and your competitors may modify their tactics as well. This may lead to your negative keywords bringing you irrelevant traffic or impressions. To avoid this, you should keep scrubbing for new negative keywords on a regular basis.
I recommend doing negative scrubs on a weekly or bi-weekly basis. This can help you optimize your campaigns and reduce irrelevant traffic. When you do it on a regular basis, the task won't be as time consuming as well.
If you have a large account, a weekly scrub might not be the most efficient one as it may contain a lot of queries.
To avoid wasting time in this case, you should focus only on those queries that carry a high risk with them. You can sort the search terms report by CTR and find the ones which have little to no clicks. These are the ones you should be targeting.
Stay Organized
You should keep your negative keywords organized. This is especially true when you're dealing with a lot of them. You should do this so that you don't end up with duplicate negatives.
Google has a limit for the number of negatives that you can add, including:
20 shared negative keyword lists
5,000 keywords in every list
10,000 negative keywords in every campaign
5,000 negatives in Display Network and YouTube
If you end up with duplicates, you might miss out on some necessary negatives. To avoid this, you can use campaign level negative keywords. Shared lists can also help you stay organized.

Final Thoughts
Negative keywords are just as important as keywords for your PPC campaigns. They help you optimize your ads and get them in front of your target audience. They also help you reduce the cost of your ads and increase your CTR, conversion rate, and quality score.
Using a combination of broad, phrase, and exact match negative keywords can help you optimize your ads. Forming keyword lists and scrubbing for negatives on a regular basis can help you beat your competitors.
What other methods do you use to optimize your Google Ads campaign using negative keywords? Let us know in the comments.