Chances are that you have experienced omnichannel marketing on various occasions.
This is when every channel you interact with during your buyer's journey flawlessly connects with all other channels.
Let's think of a scenario many of us have experienced in the past, that does not reflect an omnichannel marketing strategy.
You are browsing online, trying to find a product. Eventually, you find a page that appears to have it for sale. You click on the page and it looks like this might work out.
Next, you click on the product and you are redirected on a page where you can read more. However, this time the page looks very different, the branding is off, the fonts are different, and the general feeling is that you somehow are on a completely different page.
You click back to check in case you made an error and accidentally clicked on the wrong link, but you find out that you did nothing wrong.
How likely are you to buy from that website?
You then decide to visit the social media profile of the company, read some reviews, and get more input. You land on their pages and there is no consistent branding, the tone in their posts changes by the hour, and it feels like a big mess.
Your customer experience so far did not help you trust the process or the company, right?
This experience is a small example of what it's like when there's no omnichannel marketing strategy in place.
What is Omnichannel Marketing?
Omnichannel marketing is the process used by marketers to create, streamline, and deploy a flawless customer service experience across all portals and channels.
You can think of omnichannel marketing as the business code of conduct that all in-person and online interactions need to follow. Omnichannel marketing also means the integration of automation tools to streamline the buyer's journey.
This code of conduct helps all departments to work together under the same rules, guidelines, and mission.
According to ClickZ, engagement rates more than triple when omnichannel marketing is in place.
Image via Clickz
Omnichannel marketing enables marketers to create a multichannel strategy using consistency and branding. This makes way for a professional customer journey experience.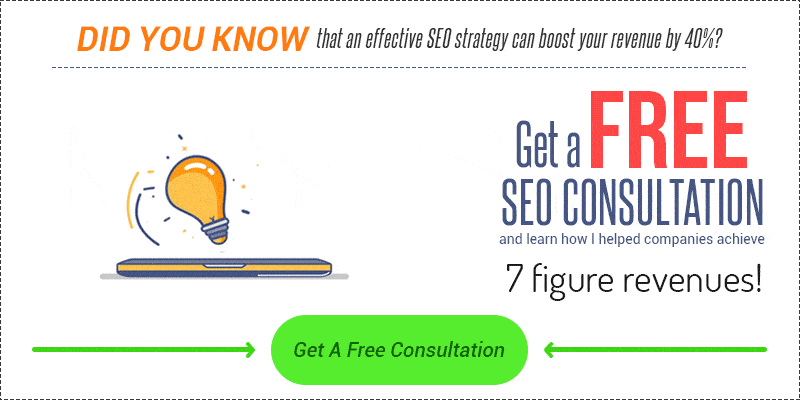 To better understand the omnichannel marketing concept, let's review what a multichannel approach is:
Digital Channels
Website (all tabs)
Social Media
Email (all templates)
Display ads
Affiliate marketing
Blog posts (internal or external)
Chatbots
Online interaction with a customer service representative
These are the main channels through which a customer can reach out to your company to purchase your product or service.
Offline Channels
Physical banners
Business cards
TV and radio ads
Events
Direct mail material
Magazines and other traditional press media
Physical stores
Personal interaction with a customer service representative
The above are some traditional offline channels a company might utilize to sell its products or services.
What is the Difference Between Omnichannel and Multichannel Marketing?
Multichannel simply refers to the variety of channels a company uses to sell their products and services. It does not guarantee that a customer will have the same experience in a physical store and the online store.
Understandably, the experience will be different, but certain aspects should be streamlined.
This is where an omnichannel strategy comes into place. It is when all of the channels that a company uses seamlessly integrate with one another to provide a smooth customer experience.
What is an Omnichannel Marketing Strategy?
Now you know the difference between omnichannel and multichannel. But what exactly is an omnichannel marketing strategy?
It's a strategy to integrate all channels (digital or offline) to interact with the customer by pushing updates and data during the buyer's journey.
Let's consider that, in most digital campaigns, customers may receive an email with a particular offer. When using omnichannel marketing, the next message the customer gets is updated based on the customer's previous behavior.
At this point, it is worth noting that for omnichannel marketing to be very effective, you need to use at least three channels.
Image via Clickz
How to Implement the Perfect Omnichannel Approach
With every new terminology comes a little bit of confusion. By now, we hope that you are comfortable with the definitions of omnichannel and multichannel. Now it's time to learn how to implement omnichannel marketing.
So how do you design and deploy the perfect omnichannel marketing approach?
1. The Customer is the Key
Without customers buying services or products, a company cannot exist.
Keeping this value always as a priority, you have to design marketing strategies with the consumer in mind.
Omnichannel marketing is the natural evolution of the sector because it takes care of the customer. It ensures that the customer can find all of the information they need, and complete their transaction without having to work hard at it.
Omnichannel marketing helps companies to break down the huge tasks of each department, and understand how those tasks relate to the brand and the customer.
A great way to begin an omnichannel approach is to first talk to every person in your company.
It is pivotal to see if they know the motivation behind their actions.
Do they understand who the consumer is?
Do their tasks and goals align with a consumer-centric approach?
These are important questions to ask before beginning to even think about putting an omnichannel strategy in place.
According to Gallup research, only 15% of employees are mentally engaged while at work. This means that, before trying to streamline any other activity, you need to make sure that you pay a lot of attention to streamlining employee engagement.
Failing to communicate correctly within the company and each department is like hiring people, putting them at desks, and not giving them their job description.
Once you identify any potential obstacles to the new omnichannel marketing approach, get everyone on the same page and proceed to the next step.

2. Audit and Know Your Inventory
Imagine going through the time-consuming process of looking for that particular product you have read about for a few months. You need it for your friend's birthday which is coming up in one week.
You place your order and 10 minutes later, you receive an email letting you know that the item is out of stock. It even includes a "gracious" offer of 50% off your next purchase (conditions apply).
How frustrating is that?
Did you know that, according to Peoplevox, 34% of businesses have shipped items late because they were out of stock?
Depending on where your company stands in the inventory arena, consider automating the process to avoid ever having to deal with an inventory shortage.
3. Use Data
To plan and implement the perfect omnichannel marketing strategy, you need to use data. Data-driven decisions have calculated the possible risks involved.
Look at what data is available currently within your marketing department and use it. If you have any analytics tools in place or use a CRM, then you will be able to extract a lot of useful data to help you get started.
Data can help you determine who are your clients, and in turn, target them better. Data helps us discover new opportunities, streamline our processes, and maximize profits.
Utica College presented the example of Amazon using data to help their customers by offering buying suggestions based on pre-existing buying behavior.
4. Define Your Various Client Personas and Design their Journeys
If you have access to data, then it will be relatively easy to segment your audience and see what various groups of consumers are supporting your company.
Once you identify these groups, you can design a different buyer's journey roadmap for each.
You can segment your clients into several macro-categories based on:
Demographic information
Geographical information
Psychographics
Behavioral data
Image via Tutor2u
5. Add a Dash of Personalization
After you identify the various segments, you'll be in a better position to personalize your messages for each group.
For instance, let's say you have a particular group of people that are extremely active right before any major holiday. You can begin preparing and streamlining your omnichannel marketing approach for them a couple of months prior.
Accenture reported that 91% of consumers are more likely to buy from a brand that recognizes them, or sends them relevant offers based on previous buying behavior.
Image via Demandgenreport
How can you technically target each different segment?
When it comes to social media, marketers have access to a large set of tools to create personalized campaigns, such as the Facebook Pixel.
Have you noticed that when you visit, for example, a particular ecommerce clothing store, you soon begin seeing their ads on banners, and all over social media?
This is because of the Pixel.
6. Know When to Sell and When to Help
Customers are becoming more conscious about their shopping choices. They know what they want, they can read between the lines, and they do not like being tricked.
During their buying journeys, there are times when they just need your representatives to answer a question.
Many companies see every single interaction as a selling opportunity, but that is not the case.
What can your company do to avoid this behavior?
Train customer service representatives to listen to the customers.
Place limitations on any automated processes online. For instance, people that visit your page for the second time should not be asked the same questions again.
Integrate AI and machine learning, such as chatbots for basic Q&A on your social media and website.
7. Simplify Your Payment Process
If a customer is now on your payment page, congratulations! You are doing something right.
Hopefully using your analytics, as mentioned above, you can see what is working and keep replicating the process.
During the payment process, there are a few things that can go wrong. Slow servers can delay processing, physical distractions can interrupt the buyer, or even second thoughts about spending the money, etc. This results in cart abandonment, which is a huge issue that every business has to tackle.
Below are some cart abandonment rates by industry:
Image via Salecycle
If your company offers online ordering with in-store pickup, help your customers have a fast and hassle-free experience by dedicating a representative for pick-ups. Try to ask beforehand an estimated pick-up time. And if you see that you will have 50 people showing up at the same time, request assistance from other representatives.
For online ordering and delivery, pick the right payment processor that offers security and quick execution to maximize your chances of a completed transaction.
8. Train and Educate all Employees
In the first point, we discussed why each campaign needs to be customer-centric.
For a company to achieve this, it requires strong commitment and understanding from your employees. They should follow the same code of conduct, share the same vision, and be consistent with their approach.
Achieving a streamlined approach means training and educating your employees at all levels.
Let's take, for example, Madison, who receives an email about a 35% off coupon on any purchases made over the weekend. She decides to take on this opportunity and visits the store (offline).
She spent an hour trying on a variety of clothes, and when she tries to check out, the cashier tells her the coupon is not valid. After a lot of back and forth, the store manager jumps in to confirm that the coupon is valid, and the transaction is completed.
This is not an omnichannel marketing strategy.
Yes, Madison did buy her clothes, but she had to argue for the discount. She might consider other options in the future, and may have decided that dealing with the cashiers in that store is not worth it.
Boom! A customer is lost.
According to research by Go-Gulf, 68% of employees say that training and development positively affect their attitude about their job.
Image via Go-gulf
How to Integrate Branding and Design in Omnichannel Marketing
Omnichannel marketing is all about creating a smooth and consistent experience for your customers during their buying journeys.
Training employees, automating processes, simplifying payment methods, personalizing your messages, and using data to drive decisions are the basics. Outside of this, you also need to streamline design, branding, and content.
Omnichannel Design
Less is more. Make your design appealing, pleasant, and easy on the eye.
Make sure it remains consistent across all channels, online and offline.
The design has to also inspire trust.
Work with your design team to implement the above points and deploy them on all channels.
Branding
Create branding guidelines and make sure they are followed by all relevant departments.
Key elements to include in your branding guidelines include:
Overview of vision, mission, and core values
Tone of voice
How to use the logo
Color palette
Font
General templates
Editorial guidelines (more relevant to content than design)
Anything else that is unique to your company, and needs to be displayed across all channels
Content
Any online company needs content to survive and stay relevant.
Content makes the world go around. The Content Marketing Institute reported that 91% of B2B companies use content marketing in their marketing strategies.
Here's how to utilize content for a consistent omnichannel approach:
Make sure your content delivers a consistent message across all channels.
If you are working with influencers, ask them to follow your content guidelines or provide them with content to make sure it remains consistent.
When possible, your content needs to use the same font and size outlined in your branding guidelines.
Remaining consistent will reinforce the branding and the image of the company.
Quick Omnichannel Marketing Hacks to Jumpstart the Process
Create better content than anyone else in the industry.
Link to high-authority sites.
Update any existing content to keep up with the new trends.
Streamline all images and branding in all your online access points.
Use videos and images as visual content is more engaging.
Recycle content and curate it for various channels.
A/B test headlines and designs before finalizing your content.
Final Thoughts
Using omnichannel marketing is an extremely effective way to increase conversions and build a strong memorable brand.
Ultimately, marketing is about people. Omnichannel marketing, at its core, is about building trust and increasing engagement, and sales.
Not very long ago, consumers had very few options when it came to interacting with your brand. This restricted the margin of error from the company's point of view. Now, channels are abundant. This is why omnichannel marketing is the natural next step in the marketing industry.
Think like a consumer and move forward to design strategies that will push your company to new levels in 2020.
Do you have an omnichannel marketing strategy in place? Please share your experiences and insights in the comments below.